General Show Planning - Making A Clock
---
Learn how professional radio shows are planned using a list of elements called a clock.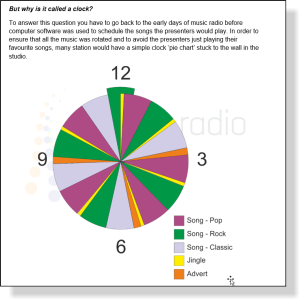 In this reseouce you will learn how to:
Planning and show structure.
Arranging a sequence of events (programming) to create a framework for your show.
Working with time and time critical events.
Using a pie chart to represent a show plan (or clock).
This Premium Resouce also includes a print and cut sheet to allow your students to practice making their own clocks.
Back to resources